WHAT'S INCLUDED IN OUR B&B-BASED TOURS.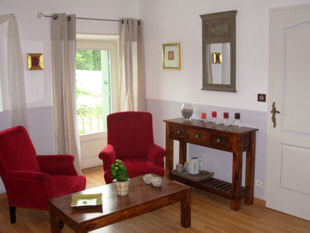 ACCOMMODATION: Stay in our top rated 17th Century Provencal farmhouse with its comfortable, well equipped rooms, large gardens & pool, vines & terrace.
Click HERE for more details...
MEALS: All Breakfasts (French Buffet) & home-cooked Dinners every third night (including wine & soft drinks). Click HERE for more details...
BIKE SUPPLIED: Rental of one of our quality Lapierre or Trek Hybrid bikes or you can now rent a road bike or an electric assistance bike (28 € extra charge per night, including insurance - Please enquire at the time of booking).
Click HERE for more details.
GPS SUPPLIED: Our "easy to use" Garmin systems make finding your way around really simple!
Click HERE for more details.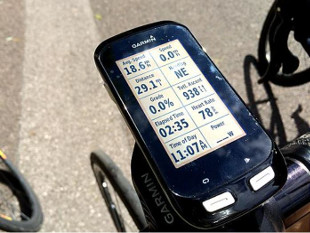 BIKE EQUIPMENT: Helmet, pannier bags, repair kit, pump, bottle, lock etc.
Click HERE for more details.
RIDE DIRECTORY: We'll supply you with our paper-based directory to help you choose the right rides. The following information is available for our 30 rides:
A map with the route highlighted and the nearby villages.
An altitude profile of the ride.
Multiple selection criteria: Distance, Time (@ different speeds), Metres climbed, a climbing difficulty rating & calories used.
Tourism information: villages, things to do, the good restaurants, cafes etc.
We have 60+ of these tried and tested, back road rides pre-programmed onto your GPS.


Click HERE for more details.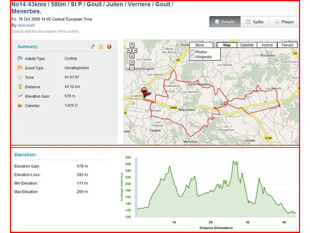 BACK-UP CARDS: Each ride in the directory has its own back-up card that you can take with you on your bike. These cards show the map, stats & a summary of the tourist information in order to help you get the most from your ride.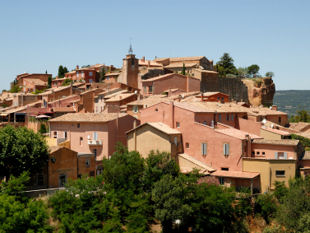 BACK-UP TRANSPORT: We'll come and get you in case of mechanical failure!
LOCAL / TOURISM INFORMATION: We'll supply you with a copy of our own "Real Provence" guide - the best things to do & see in the Luberon & Provence. Plus a list of our favourite, tried & tested, restaurants & cafes. And of course we'll try and help with any questions & requests that you may have.
Click HERE for more details.
"As first time cyclists we knew nothing about organising a cycling holiday. We didn't need to worry as Neil took care of everything. Sorted out bikes for us; supplied lists of clothing to bring (definitely need cycling shorts!) and where to buy things if you didn't bring them (definitely need cycling shorts!); helped us hire a car (to get the shorts)."
Deb - US - June 13.

"It's also very comforting to know that a friend with a car is just a phone call away should you need help. It's an ideal way of bicycle touring because you can ride at your own pace and schedule, or just take a day off to be a regular tourist. "
Courtney - US - Sept 12.

"The best part was that each bike was equipped with its own GPS allowing us true custom tour routes."
Jeff & Lynda - US - Sept 2010.

"Neil made it all very easy with great bikes and great advice."
Richard & Annette - UK - June 2010.

"Neil was very accommodating. Even met up with us to loan me some money when I forgot my wallet on our first biking outing."
Dana & Flynn - US - June 2010.
Click HERE to read more about how our Tours work.