B&B ACCOMMODATION REVIEWS ON TRIPADVISOR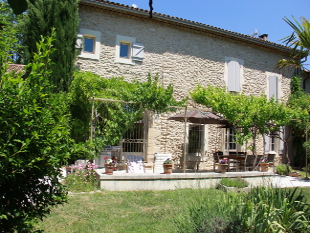 Our B&B accommodation ranks highly on TripAdvisor, where we are currently ranked 2nd out of 105 B&Bs in the area.
This is after having been rated by our guests on the following categories:
Value
Rooms
Location
Cleanliness
Service
We have also been given a Recommended Status by TripAdvisor as 100% of our guests would recommend us to their friends.
Here are the latest reviews we have received:

Wonderful homely feeling.
It felt more like staying with old friends, than staying at a B&B. Everybody was so helpful and so friendly. The breakfast was copious and not time-framed. The rooms were just fine with the added feeling of relaxation and wellbeing. Well done!
Suffolk, UK. Jan 2010.

Natalene and Neil: they are better then the Routard.
We spent some days of our honeymoon in Provence at Natalene and Neil's Memoires de Provence, and felt us absolutely wonderful. It was really as spending your holidays at friends. They were not only friendly, but also very helpful and informative. The restaurants they recommended are the hidden secrets, you won't find them by yourself or using travel guides. What we absolutely enjoyed was the breakfast table together with all the guests of the house: the ambiance there is unforgettable, like old friends' company. We also liked our room, which was spacious and nicely furnished having windows opening to the more silent cherry garden. And we also should mention the pool, which was gorgeous during the hot summer days. Certainly we would like to go back next time.
Gabriella & Peter - Hungary - Aug 2010.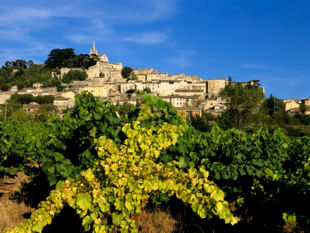 Feels like you're visiting friends...
We've just got back from a trip to Memoires de Provence and had an absolutely brilliant time, mainly thanks to Neil & Nats fantastic hospitality. The Luberon was a real eye-opener and Neil's knowledge of the area is really good. The accommodation is very comfortable, and we had breakfast in the shade of the grapevine, overlooking the pool and with a view of the hilltops in the background. Breakfast is great and Nat does home made jams and marmalades to go on the croissants. I liked the orange and lime marmalade myself but 'er-indoors went for the spicy fig jam. On the second night Neil put one of his dinners on and it was a real high-spot of the trip. The food was good, the wine was good, everyone was friendly and relaxed and sat around chatting all evening. I know I'm repeating what others have said but its true - you feel like you're staying with friends. We'd definitely like to go back again.
London - June 2010.

Personalised service.
Located on the outskirts of Coustellet with a cash machine, supermarket and several restaurants all within easy walking distance. For dinner I would particularly recommend Claire Fontaine where the food and service were excellent. Our room and the available facilities were exactly as described on the B&B's website, although the pool was much larger than I expected. Breakfast was excellent with fresh croissants/bread daily and delicious home-made jams. The thing that makes it stand out is the personalised service provided by Neil and Natalene. When we arrived we were welcomed with coffee and provided with a map of the local area and list of recommended restaurants. Although we had planned an itinerary for our time in Provence, they both suggested alternative places to visit which we thoroughly enjoyed. Our trip up Mont Ventoux (at Natalene's suggestion) was a particular highlight.
Aberdeen, UK. Oct 2009.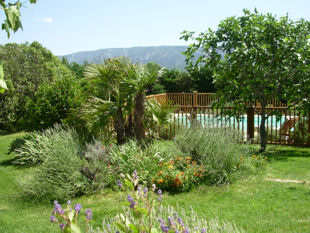 Great guesthouse, kind hosts. Perfect chambre d'hôtes.
I spent a great few days at this B&B in the Luberon. The rooms are lovely, the views are great and the hosts are just so nice. Perfect for exploring the region and with a lovely little pool to sit by. Also the jam is utterly delicious.
UK. Oct 2010.

It can't be better.
Neil and his wife are doing a wonderful job. They make you feel at home in the same time they are helping you discover Provence in its best. Just listen to Neil and his advices will guide you through your trip. We did and we loved it. Their house is stylish, comfortable and pleasant to stay in. There is a reason for so many great reviews. They are simply that good.
Prague, Czech Republic. Sept 2009.
Click HERE for more information on Room Cabrières.